Lynda Mackin, PhD, AGPCNP-BC, CCNS, Chosen to Receive GAPNA Award for Excellence in Education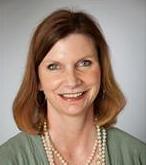 Lynda Mackin, PhD, AGPCNP-BC, CCNS, Professor of Physiological Nursing and Associate Director of the UCSF John A. Hartford Center for Gerontological Nursing was chosen to receive the GAPNA Award for Excellence in Education for 2015. This award for excellence in education recognizes an individual involved in the teaching and/or design of gerontological nurse practitioner curriculum or course content. The faculty member demonstrates knowledge of the care of older adults and the ability to translate that knowledge to enhance students' understanding in innovative ways. The faculty member encourages and inspires advanced practice students to develop their excellence in gerontology. In addition to excellence in teaching, the faculty member exhibits excellence in practice and service to the community.
Dr. Mackin also participated in the Edmond J. Safra Visiting Nurse Faculty Program [1]. This is a national program for School of Nursing faculty that is focused on Parkinson's Disease nursing care and management. This program is offered through the Parkinson's Disease Foundation [2] and involves two days of didactic and clinical experiences and completion of a special project.